Modern Music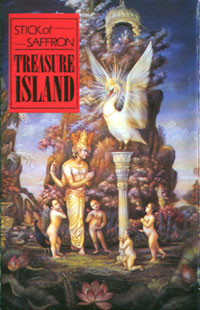 Here you will find Suhotra Maharaja's lyrics accompanied with modern music released in 1992 under the name STICK OF SAFFRON. You can also listen to few other songs which didn't appear on the original audio cassette (Four Young Brahmanas, In Matter, Modern Hygiene, The Universe).
STICK OF SAFFRON – Treasure Island
There were also other versions of these songs remixed in 1992-93 plus some other which were published under the names.
WINTER AGE (Remixes & Bootlegs) 1992-93
HARRY KIRSCHNER AND HIS PRIVATE EYE OF DEVOTION