Art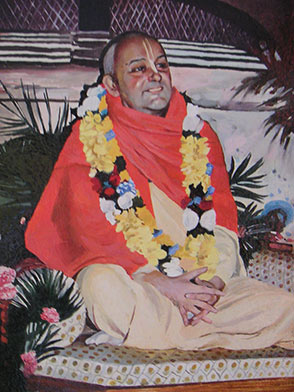 This picture was painted by Bhakta Volodymyr Fechyk from Prague, an aspiring disciple of HH Bhakti Vikasa Swami, who also helped with painting the pictures for the cover of Suhotra Maharaja's reprinted book Transcendental Personalism.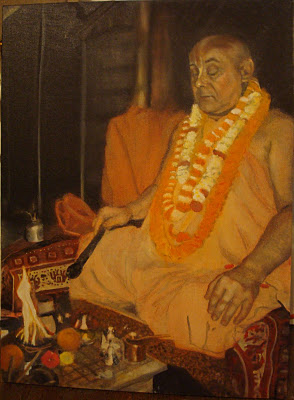 This picture was painted by HG Jagannatha dasa, a pujari of Sri Sri Radha Natabara deities in ISKCON temple Columbus, USA and kindly given to us as a gift.
More of his wonderful pictures you may view here: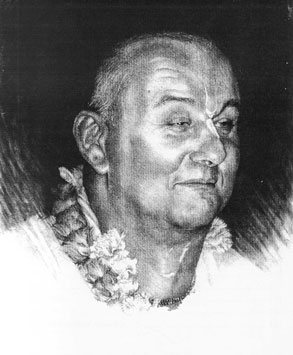 This black and white picture, painted by Bhaktin Eleanor, appeared in Maharaja's Vyasa Puja book in 1994.