Samadhi work is in progress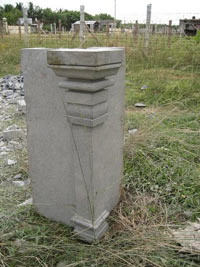 by Drdha Prabhu, August 19th, 2007
Dear  prabhus,
Pranams. All glories to Sri Guru and Gauranga.
Please see the pictures of the samadhi work in progress.
As of now, the base is 99% complete, one pillar section nearly complete and some of the other parts are being completed. Over all, the work is going on very nicely and quite fast. My teacher's sons are very attentive to every detail. More updates and pictures will be sent as the work progresses.
Hare Krsna.
ys, drdha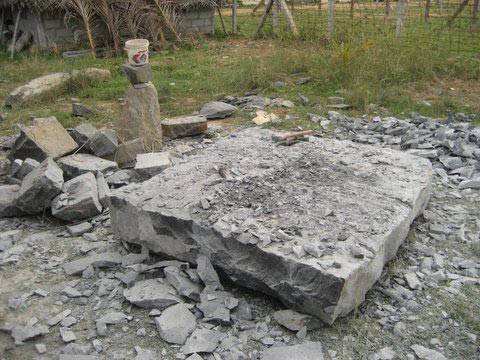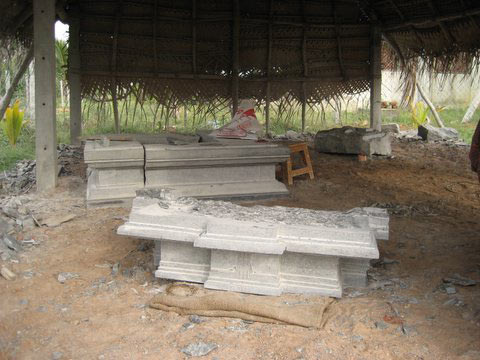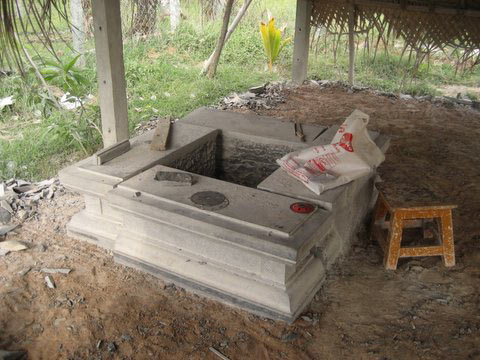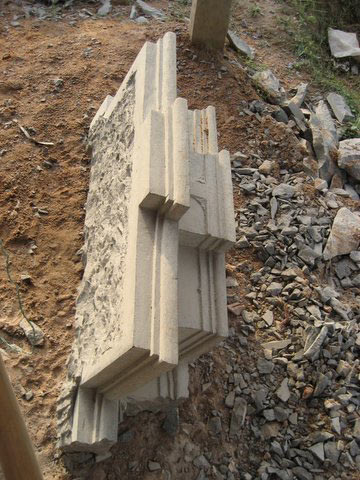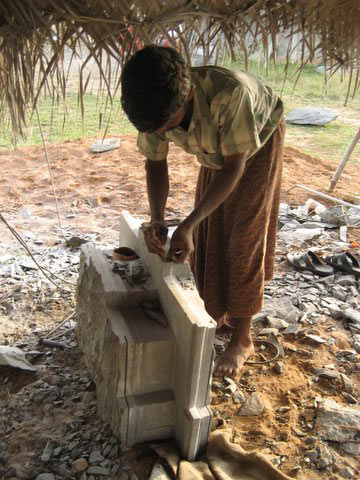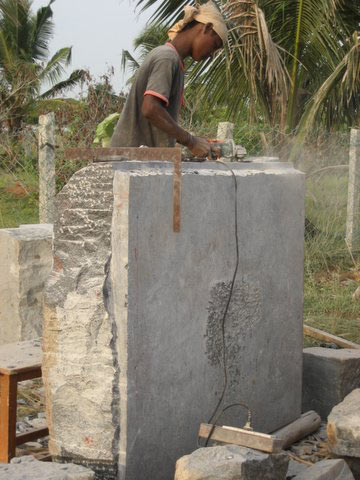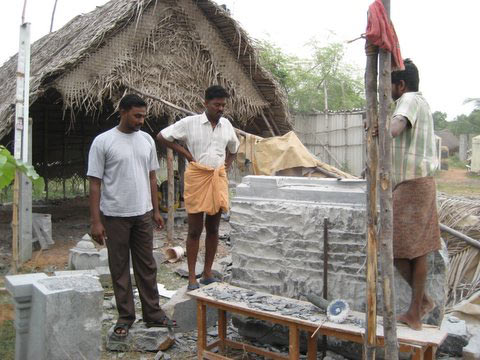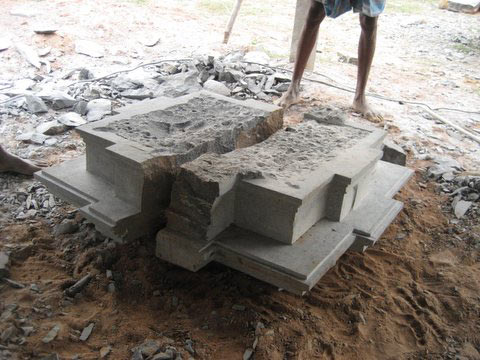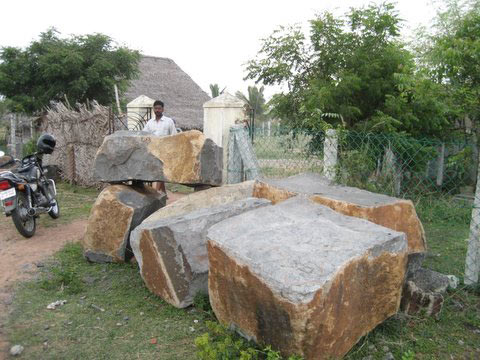 Photos by Drdha Prabhu