ISKCON Salem, Tamil Nadu, India
9 March 2004


Our train departed Howrah in Calcutta at 11:00 PM 7 March; at noon today it thundered into Salem station. On the platform we were greeted by a kirtana party of brahmacaris (these saintly boys are mostly from Croatia and Slovenia). Not only did Martanda, Rocana and I arrive on this train, but about ten other devotees too, including Dharmasetu das and his good wife. Dharmasetu (from Serbia) took second initiation from me on Gaura Purnima in Mayapur. Tattvavada Prabhu, TP of Finland, is also expected here.
| | |
| --- | --- |
| | |
| The ISKCON temple in Salem. | The program hall across the street from the temple. Here I will be giving a seminar from 10:00 AM--12:30 PM starting 11 March through 24 March. |
The devotees have housed me in a room behind the Sri-Sri Gaura Nitai altar. After showering and putting on clean cloth I set up my Saligram Sila altar and offered puja to Their Lordships. Then I offered Them a yajna.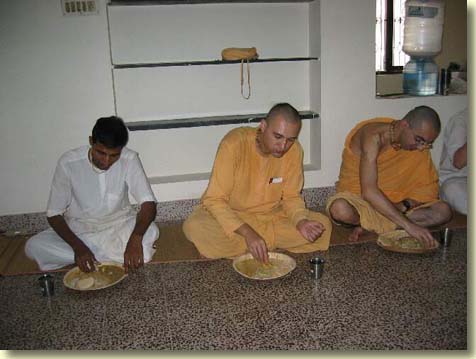 Brahmacaris of ISKCON Salem taking prasadam.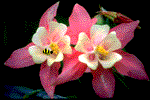 Tomorrow Rocana, Martanda and I shall take a bus to Sri Rangam, which is not far from Salem. The seminar I am to teach here does not start until the 11th, so on the 10th we'll take darsana of Lord Ranganatha, so dear to Sripad Ramanujacarya and Sri Caitanya Mahaprabhu.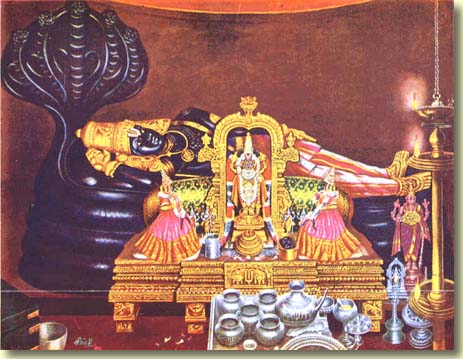 Lord Ranganatha, the presiding Deity of Sri Rangaksetra, the largest Visnu-tattva temple in India.