Occult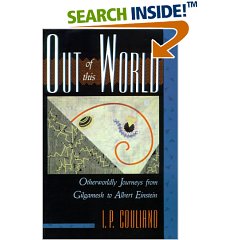 Out of this World: Otherworldly Journeys from Gilgamesh to Albert Einstein
by Ioan P. Culianu
From Library Journal
This is a thought-provoking, chronologic overview of religious mystical traditions illustrating altered states of consciousness, and out-of-body and near-death experiences by the editor of the journal Incognita . Ideas presented demonstrate the way conventions were developed by differing cultures at various times, revealing common patterns within spiritual experiences. Some of the ideas and summaries are a bit difficult to follow due to the speed with which they are covered. However , Couliano succeeds in guiding and broadening the imagination of the reader. Missing is material dealing with religions of African and Indian tribal cultures. For larger collections.
– L. Kriz, Sioux City P.L., Ia.
Copyright 1991 Reed Business Information, Inc. –This text refers to an out of print or unavailable edition of this title.
Description
This book takes the reader on a fantastic journey through a wide range of cultures and traditions to examine the phenomenon of ecstatic visionary experiences from Sumerian Gilgamesh and the Taoist Immortals to the imaginative fiction of Jorge Luis Borges. The author provides a comprehensive tour of otherworldly journeys common from immemorial times among shamans, magicians, and witches, and illustrates their connection with such modern phenomena as altered states of consciousness, out-of-body experiences, and near-death experiences.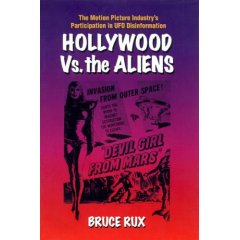 Hollywood Vs the Aliens: The Motion Picture Industry's Participation in UFO Dis-information
by Bruce Rux
Synopsis
Examining Hollywood's participation in UFO disinformation, the author of this text argues that the American film industry deliberately created abysmal flying saucer movies containing true information to deflect curiosity in visiting aliens.
By A Customer
This book is worth it for the introduction alone, which sets the stage for cinematic review of aliens in popular films. Mentions correlation of Mars and Earth, MKULTRA, assasinations and other conspiracy related questions. Detailed review of 50's sci fi and monster films and tv shows and how they have debunked ufology by being so deliberately badly made, right up to the present day. Extremely well researched, lots of bits I'd never read before (which is unusual when it comes to ufology) I do recommend this one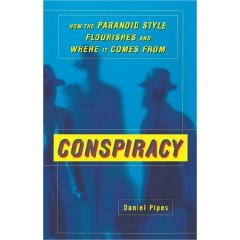 Conspiracy: How the Paranoid Style Flourishes and Where It Comes from
by Daniel Pipes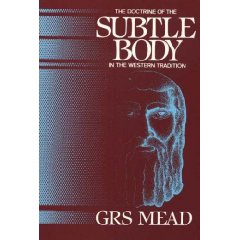 Doctrine of the Subtle Body in the Western Tradition: An Outline of What the Philosopher Taught and Christians Thought on the Subject
by G.R.S. Mead
Synopsis
This book is unique because it provides an outline of the classical sources for the belief in a Subtle Body. It makes it clear that this belief was not an invention of 19th century spiritualists but has a long history going back to ancient Greece and beyond. The author provides extracts from many ancient texts to support his argument.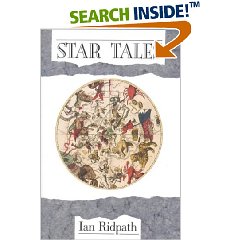 Star Tales
by Ian Ridpath