Vidura das (1944 – 2016)
2nd April 2016
Comment by Patita Pavana Prabhu: This fellow joined around the same time as Suhotra das and may have been initiated at the same yagna. I lost track of him and only have found out that he has been serving Prabhupada straight on since forever. Nice story, I am sure Suhotra das and him were friends.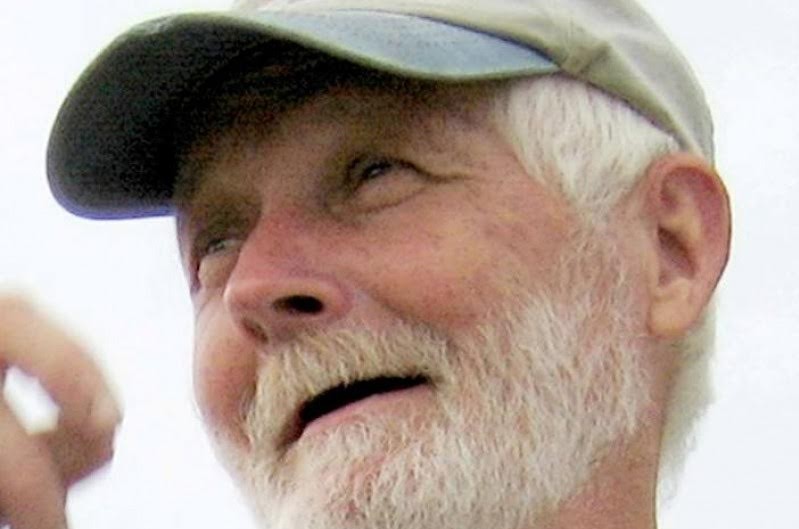 Vidura Prabhu, born November 25, 1944, left his body peacefully at his home in New Vrindaban, WV, on the auspicious appearance day of Lord Nityananda, February 20, 2016, at the age of 71.
A disciple of Srila Prabhupada and long time resident of New Vrindaban, Vidura and his wife of 45 years, Tryadhisa, have been serving in the Dhama since 1984.
On July 31st of 1970 Vidura and Tryadhisa married, soon after Vidura ran across a copy of the Bhagavad Gita As It Is in a used bookstore and began his spiritual awakening. That same year while in Boston they ran into devotees in downtown Boston performing sankirtan. "Jadhurani was taking donations in a conch shell and gave us the pamphlet on chanting Hare Krishna" recalls Tryadhisa. Shortly afterwards they both joined ISKCON in Boston and Vidura took first initiation from Srila Prabhupada, July 18, 1971.
Vidura served as the sankritan leader in many cities and setup college preaching programs wherever he went. A land surveyor by profession, he endeavored on many projects in New Vrindaban such as the brick road, parking lot, devotee houses and many land surveys. In 1973, he participated in the construction of the Krishna Balarama Mandir in Vrindavan.
After living in Boston for some time Vidura missed Sri Sri Radha Vrindaban Chandra and in 2008 he built his own house, close to the temple in New Vrindaban, mostly himself. He woke up every morning at 4:30 to chant his rounds, and read from Srimad Bhagvatam for the rest of his life. He enjoyed listening to Prabhupada lectures and kirtans throughout the day.
Back in 2013, Vidura was diagnosed with cancer of the tonsils and began two rounds of chemotherapy and radiation at Wheeling
Hospital in West Virginia. At first the doctors thought his condition was improving; however, a PET scan on August 28, of 2015 revealed that the cancer had metastasized, spreading to his lungs and they gave him 6 months to live. As the months progressed his condition declined and it became increasingly difficult for him to breath.
Then on Lord Nityananda's appearance day, Vidura's breathing went from labored to shallow as his loving wife was reading to him from Srimad Bhagavatam about the soul going back to Godhead. She sprinkled Ganga jala into his mouth and on to his head as she chanted Hare Krsna to him. He left his body at 10:15 am February 20, 2016, as Srila Prabhupada was singing Nitia Pada Kamala softly in the background.
Vidura Prabhu is survived by his wife of 45 years, Tryadhisa Dasi, and many friends around the world.